The idea of trading for a living really seems interesting, especially now when you can do all the trading from the comfort of your home. However, it's critical that you choose the right things to trade with. The web offers you plenty of options and it's up to you choose what kind of online trading business you'll start.
Stocks
When you think about trading, probably the first thing that comes to your mind are stocks. We've all heard so many stories about people who've manage to make a fortune by trading with stocks and there's no reason why you shouldn't give it a go. However, you need to remember that even though trading with stocks offers a lot of flexibility and unmatched financial returns, it also comes with its own set of risks. Therefore, if you want to start trading stocks as a home business, you'll need to establish yourself with resources and the right mindset. We recommend setting up a fund that's separate from your personal money in order to protect your financial security.
Digital currencies
It seems like digital currencies have never been hotter. More and more people decide to trade with digital currencies such as Bitcoin and Dash, and if you feel like you understand the market you might want to do the same. Cryptocurrency exchange isn't a part of the regular stock exchange and you'll need to find a broker you can turn to. In order to start trading, you'll need to buy cryptocurrency you'll trade with and a cryptocurrency wallet. Even though there are apps that can serve as a wallet on your smartphone, using a real cryptocurrency wallet is still a much safer option. During your early days, you'll probably want to stick to prominent currencies like the two we've mentioned earlier.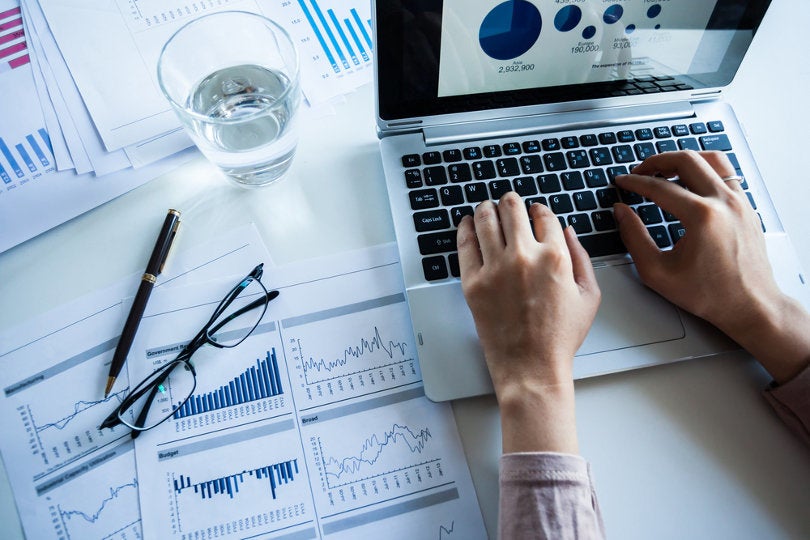 Forex
Another great idea for starting an online trading business involves foreign currencies. Trading with foreign currencies can be interesting and it can provide you with a great investment income. What's so great about trading with forex is that you can do it 24 hours a day, meaning that you can work flexible hours. Not only this, but you don't really need a large amount of money in order to start out. However, forex trading is a bit technical and it might be a good idea to learn about it online before you start trading. Of course, if you want to get into online trading, you'll also need to open a trading account and make an initial deposit.
eBay
Trading with either stocks, cryptocurrencies and foreign currencies really is a good idea but if you're looking for something less complex, trading on eBay is always an option. You can start by purging your home for things you no longer have any use of and listing them on eBay. Once you sell all of these, you can start looking for bargains, bid on them and sell them for profit. This isn't as easy as it may seem since you'll always have to be aware of what's happening on eBay market. Moreover, you'll also need to learn some tricks in order to be able to make profit. For example, you should always have your auctions end on Sunday since that's when most potential buyers are online.
In order to make your online trading business a success, you'll have to take time to research and plan your trading as much as possible. These are essential steps no matter what you decide to trade with. We also recommend creating a trading plan and coming up with realistic expectations for your online trading business.