The use of Ransomware is growing and crime groups are targeting more victims everyday. Security measures are getting better at detecting and blocking ransomware, but this has caused cybercriminals to develop new techniques to avoid detection.
One of these advanced new techniques is fileless ransomware. Fileless ransomware is extremely challenging to detect and is a problem for many businesses.
CrowdStrike has created an infographic on how fileless PowerShell-based ransomware works (see below).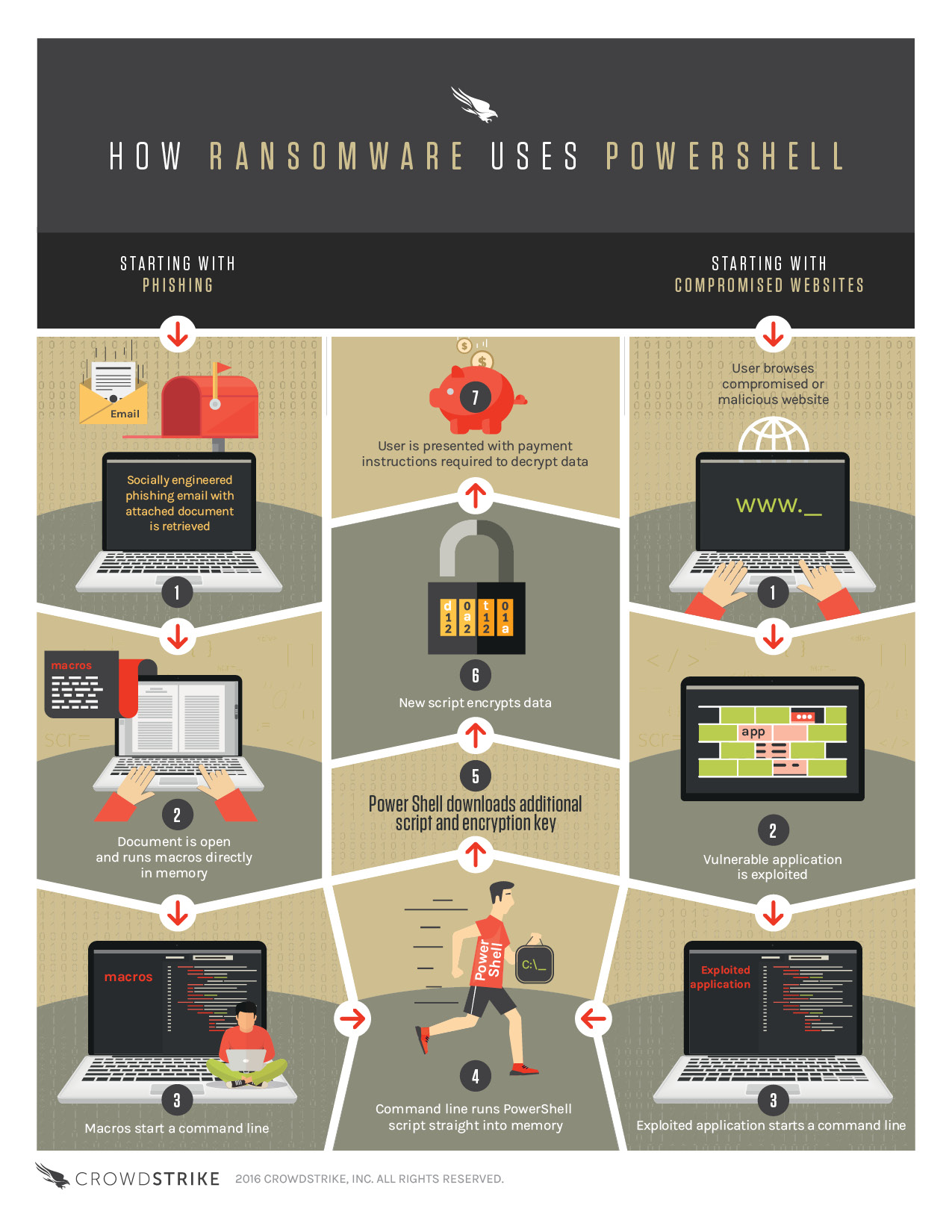 How Ransomware Uses Powershell from
CrowdStrike