Want to become a wedding photographer? Well, just sit back and read these easy steps to know how you can pursue a career as a wedding photographer.
In case, you planned to start a career by staying behind the camera, shooting wedding moments, you surely want to become a wedding photographer. Here are some easy tips to become a photographer, especially for wedding and its related ceremonies. Even though, a veteran wedding photographer would not want you to know the secret behind this shortcut to become a successful wedding photographer!
The best part is you can just learn more about these tips for free, simply, by reading this article. So, get, set and unlock the secret to attain your vision to become one of the best wedding photographers.
The Wedding Plan Says It All About Its Vast Scope
No doubt, every year, innumerable weddings are scheduled across the world. These weddings invite wedding photographers to shoot and make the entire event successful. On one hand, marriage for two people is a source of unison filled with auspiciousness, while, it gives photographer, prospects of experiencing the best wedding photography. If you aspire to be a wedding photographer, then, make sure that precision to shoot and click happy moments are higher. In short, you should be ready with your camera, photography accessories and other devices and offer the best services to the client. Weddings are one the best platforms which enable you to earn big and contribute to delightful experience of the customers. Statistically speaking, a large amount of money is spent on the arrangements of wedding, wherein, photography stands to be the chief service which people look for.
So, it's time to put your talent of shooting happy faces to test and add magic to the wedding by capturing various moments in a very smart way!
Step 1: Invest on A Good Camera and Get Started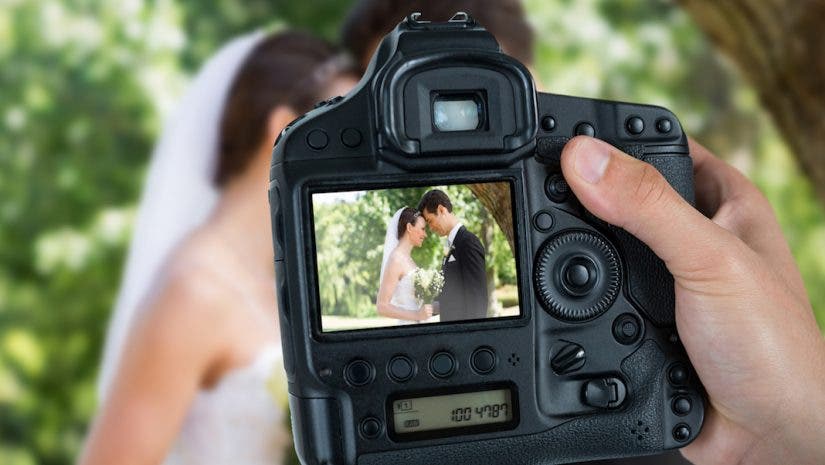 Have you realized that wedding album has impressive and stunning images which reflect the passion of a wedding photographer! Well, you can attain this finesse in your work, too by purchasing the best camera. In order to be listed among the best wedding photographers, you need to buy a camera that has been manufactured with modern features. You need to remember that modern photography has to be user-friendly further delivering advanced features. Be it on- the-spot viewing, tagging, location enabled or Bluetooth sharing, Wi-Fi connectivity, etc. are among options which will let you offer exclusive wedding photography services to the users.
Step 2: Get A Real-Time Exposure by Attending Friends' Or Relatives' Weddings
While learning more about the reliable wedding photography tips, you should know that this step of attending weddings is not for socializing. On the contrary, you get an opportunity to know the tricks and perspectives of wedding photographer. You can even interact with him in his free time to get an insight of his experience. This action will help you in getting acquainted with the skills of that photographer and explore new trends. In similar way, you will gain experience through real-time interaction with wedding photographers and enhance your skills.
Step 3: Start A Wedding Photography Blog, Forum or Website
If you have an experience about wedding photography, then, why not share with others. You can write about your favourite topics and let people know about your expertise. Alternatively, you can start discussion forum where exhibiting photography skills can be the best way to compel readers towards your content. You can post wedding photography images clicked randomly, yet in a natural way. You will gradually get noticed for your work and the users will approach you for family wedding.