We all know online trading is huge right now. It seems like more and more people decide to turn to the web in order to give their income a boost. However, getting into online trading isn't as easy as it may seem and any help you can might come in handy. That said, we came up with 5 essential tips that will help you venture into online trading.
Stay up-to-date
Being informed is the key to online trading. The global market keeps changing at a rapid pace and those who fail to stay up-to-date with the most recent news simply won't be able to succeed. Luckily, with the power of internet, getting a better understanding of what's happening on the global market is a real piece of cake. All you need to do is find blogs and online magazines related to what you trade with and visit it on a regular basis. Following influential people in your niche on social media is also an absolute must, since they'll be the one's sharing all the important news.
Find your style
There are two different approaches to online trading – technical and fundamental. It's very important that you determine which style suits you better and stick to it when trading. A technical investor is a trader who uses charts for determining trends and movements in the market and invest accordingly while a fundamental investor is a trader who makes investing decisions according to data on companies, markets and currencies. Think about how you like to approach things and you should be able to figure out which of the two styles is the right for you.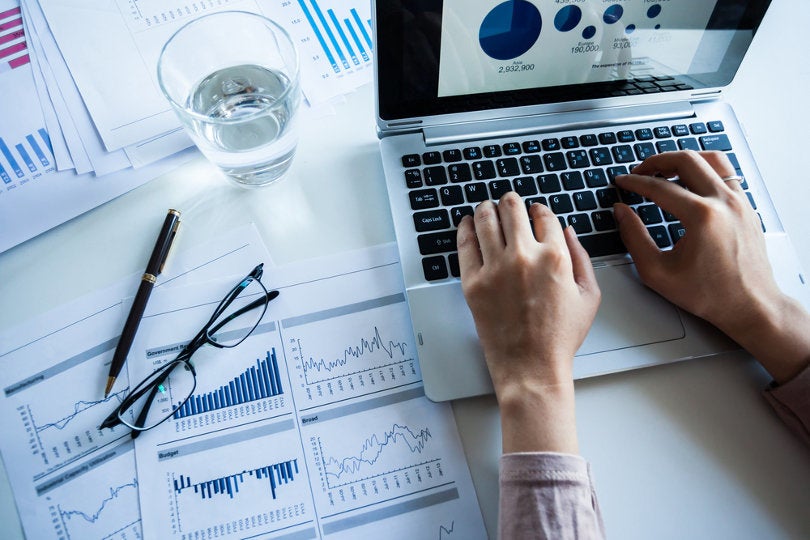 Be aware of the risks
Trading online is a great way to boost your income. Some people even managed to make a career out of it and make all their money trading. However, this doesn't mean trading online is completely safe. It's critical that you understand that online trading comes with its risks and it takes the right mentality to face them. One of the best ways to deal with these risks is to set a stop-loss point. This should help you stop investing once you hit a certain mark and switch your focus to something else. The same rule applies for gains since the last thing you want to do is lose money as soon as you make it.
Give cryptocurrency a go
If you've been watching the news, you know that cryptocurrencies have gained a lot of attention lately. So, if you've been thinking about trading online, there's no reason why you shouldn't invest in digital currencies. Bitcoin is the most popular cryptocurrency out there but you'd probably want to take a look at some other options as well. Even though we've already talked about staying informed, it can't be stressed enough how important this is when it comes to cryptocurrencies. Digital currencies are still pretty new to most of us and visiting websites like The Blockchain Review regularly might be a good idea.
Diversify your portfolio
With so many options for trading online available, diversifying your portfolio is quite easy. And since you'll always want to be as safe as possible, doing this is an absolute must. Therefore, you'll get to choose between different instruments like currencies, commodities and stocks. Don't keep all of your eggs in the same basket and you'll be able to rest assured knowing you'll be safe even if something goes wrong with one of the things you're trading with. Even the best traders out there win only about 60% of the time so doing everything you can to ensure you make profit is recommended.
With these 5 tips, you should be able to trade online and give your income a nice little boost. Keep working on your trading skills and you might end up becoming a real pro online trader.