A smartphone is known as a smart phone when it has all the utilities and applications for your use. On an average, normal 8GB android smartphone runs minimum 50 applications. You have dozens of applications on your mobile. How do you find them? Most of the times you get to know about the app from your contacts, mail advertisement, and other promotion.
Since the technology evolves, android app developers have brought best android app search engines that you can use to find your choice of application. These search engines perform like a regular search engine that you use to find other stuff. However, app search engine will help you in getting most accurate application available for your handset in the store.
There is no solo or particular app for this function. We have got a bunch of useful search engine apps for your android mobile. These applications will help you in digging deeper into the app index and explore the things that don't make to the front page most of the time. Let's learn about them –
Appgravity is available for both Android and iOS smartphone. It is an app search engine that allows you to find great collection of apps. You can see the latest reviews, recent favorites and related apps on the front page. You just need to type keywords in the search box and it will list all the apps related to the keyword. You can sign into favorite the app you love, download and rate, and share it with your mates.
2. Quixey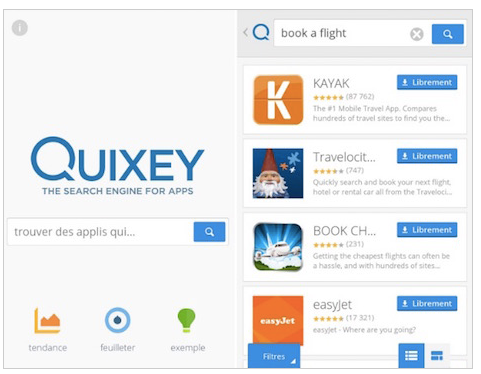 Quixey is another great search engine for apps. It's Based on "functional search", company has developed an app that collects information from blogs, social media, review sites, and additional sources.
3. AppCrawlr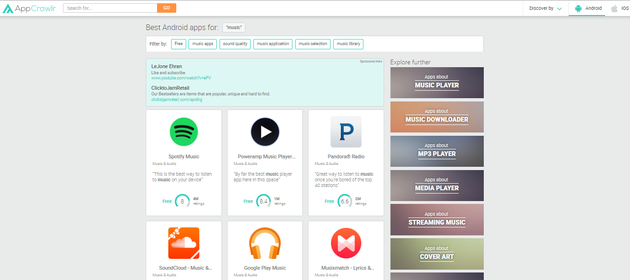 It is just a heaven. App Crawlr makes the job of finding apps easier by categorizing the apps. Like when you type "Music" in the search bar, it will show distinct categories that you can explore. Available for both android and iOS, this search engine app also highlights the most downloaded apps, newest applications, etc. You can also enjoy browsing by audience- such as travelers, families; Type: brain teaser, fitness app, problem solving; Objective: make money, waking up, relieve stress; and Features: background music, stress buster, brain food.
4. App picker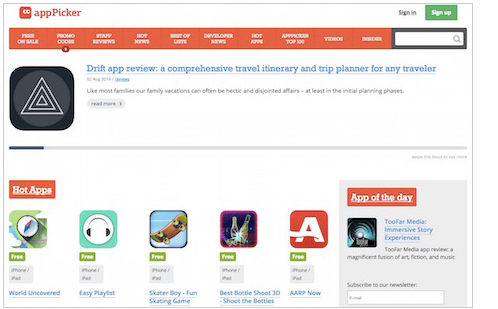 It has a unique 'review block' of mobile apps wherein the App Picker team publishes over 10 reviews every day. Apart from these reviews, they also have a section that displays App of the day. You can install this app and explore more features.
5. Best Apps Market
BAM or Best Apps Market helps in finding new apps and games and recommends the best one for you. Highlighting the Free top apps and top games, it offers new apps you cannot resist.

6. Appreciate
This application is your Personal App Market and you can install it in your android handset. Appreciate displays the great apps just for you, based on the apps you prefer and use. To know more, why don't you just install it and start exploring!

7. Appolicious
It is a simple app that helps in searching the best application based on the keyword you entered. You can even use filters and sorts option. With the help of "Today's Picks" filter, you can see the applications that are installed by major users on the day.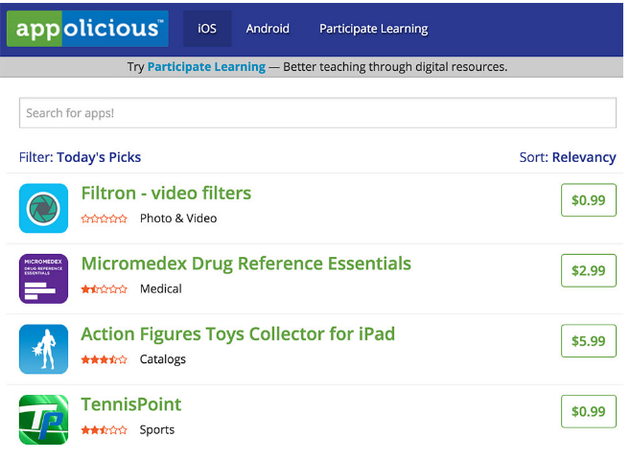 8. AppsZoom
Via AppsZoom, you can avail the picked apps and games from distinct categories and based on usability, for instance apps for productivity, to learn new things, music, etc.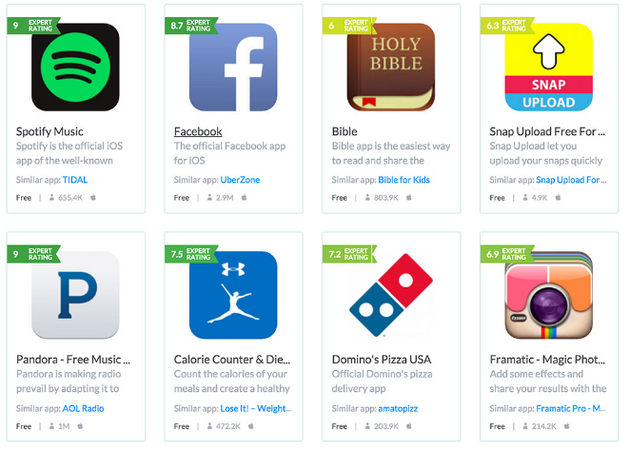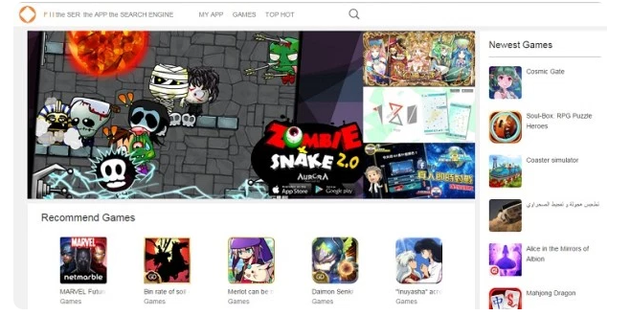 Fiiser app lets you search over 2 million applications. This search engine app breaks the platform limitation and offers all apps available across the world. You don't have to download and install apps. Fiiser gives you facility to try them immediately online.
10. Mobile9
Mobile9 offers you free games, apps, themes, wallpapers, ringtones, and more for your android mobile. Even Windows and iOS users can explore its features. You can enter the name of your smartphone and it will list out all downloadable items that support your device.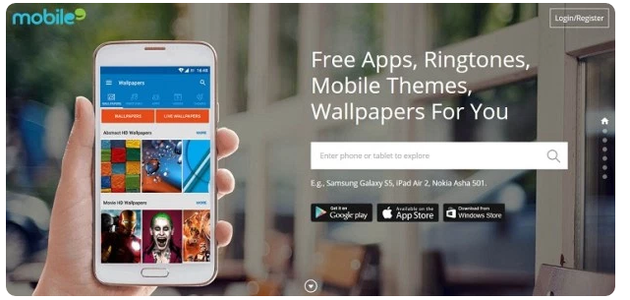 11. App Annie
App Annie offers market data and app analytics that are beneficial for app developers. You can sort the results shown by the app by category, country and price.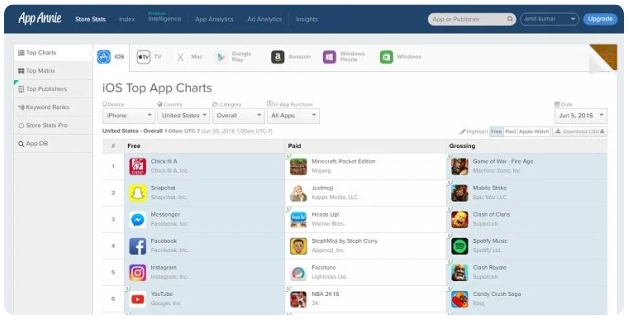 12. Google App
You can take help of Google web search engine as app search engine. Just type your keyword and tap on apps. Most of the apps in the results will redirect you to the app store or Google Play store.
All of these applications are top best android app search engines that you can consider to find apps on the basis of category, country, and price. There are iOS app search engines too. You can stay tune to this blog for more related updates. Oh yes! Do not forget to feedback and rate this story.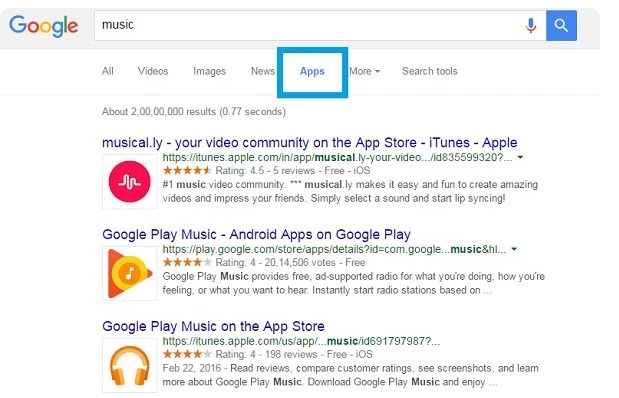 This article is originally published on HuffingtonPost